Medicare Advantage plans offer expanded benefits for your needs.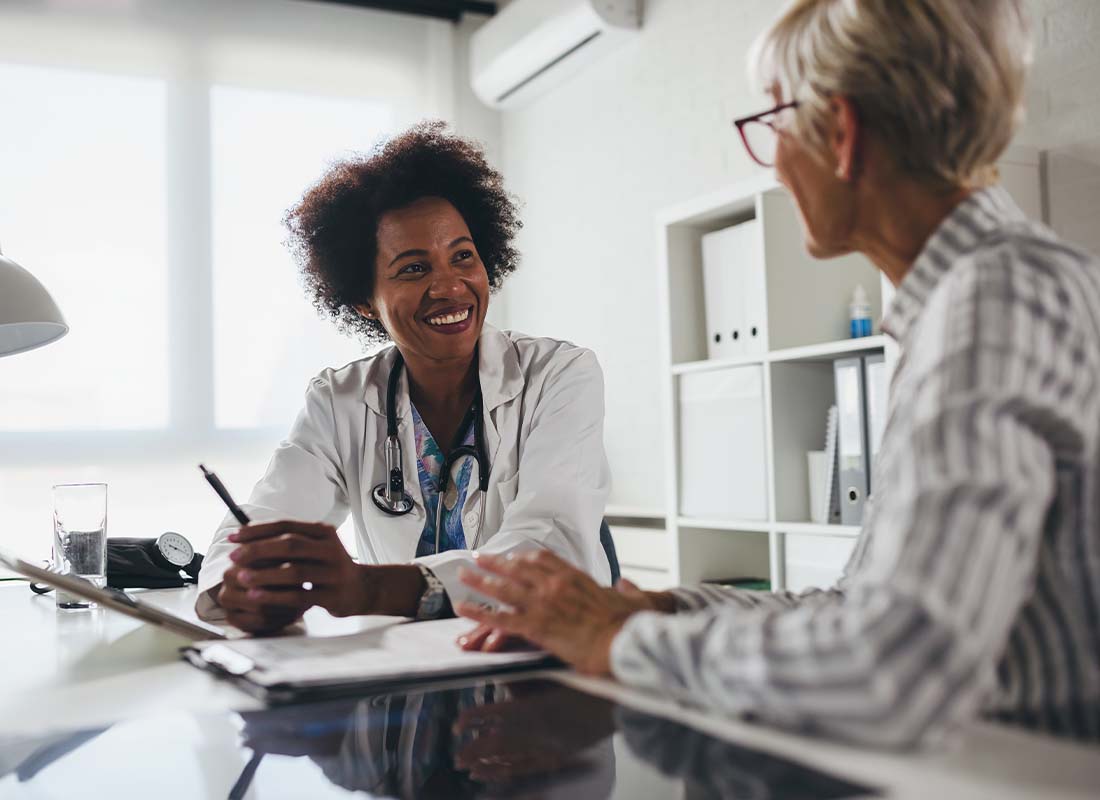 Medicare Advantage plans are alternatives to Original Medicare.
What is a Medicare Advantage plan?
These are plans that usually act as a bundle for Medicare Parts A and B. In many cases, they may also include Part D and prescription drug benefits. Some plans may also include vision, hearing, and dental plans, compared to Original Medicare, which does not offer these benefits.
What are the benefits of a Medicare Advantage plan?
In addition to the expanded coverage noted above, there are other reasons a person may choose to enroll in an Advantage plan. Unlike Original Medicare, Advantage plans often have limits on out-of-pocket costs, which can take some of the guesswork out of anticipating expenses for those on a fixed income. Here are more examples of benefits:
Plans may cost less.
Plans may offer more coverage options.
Plans may combine health and prescription coverage.
How do Medicare Advantage plans work?
These plans contract with Medicare and also follow the Medicare rules and regulations. They are also reimbursed by the United States government. These plans can charge different premiums, copays, and deductibles than Original Medicare, and these will often differ from plan to plan. The plans are provided through private insurance companies, which allows someone who has Parts A, B, and D to have all their coverage managed by one company.
Additional things to know about Medicare Advantage.
It is possible to buy an Advantage plan that does not include prescription drug coverage. If you enroll in one that does not, such as a Medical Savings Account plan or a fee-for-service plan, you can still enroll in a separate Part D plan. However, if your Advantage plan does offer prescription drug coverage and you enroll in a stand alone Part D plan, you may be disenrolled from your Advantage plan and be placed into Original Medicare, depending on your plan.
Medicare Advantage and Medicare supplement plans.
Advantage plans do not work with Medigap (Medicare Supplement Insurance) plans. Medigap plans are designed to cover out-of-pocket costs like deductibles, coinsurance, and copayments of Original Medicare. They cannot pay for the out-of-pocket costs of Medicare Advantage plans. You cannot have a Medicare Advantage Plan and Supplement plan at the same time.
Common types of Medicare Advantage plans.
HMO, HMO-POS, PPO, PFFS, D-SNP, C-SNP" "*plans are offered county by county and state by state, often referred to as "service areas". Check your county to see which ones are available.
HMO – Health Maintenance Organization. With an HMO you need to select a primary care doctor and see doctors and hospitals that are in the plans network in order to use the plan unless its an Emergency or Urgent situation. They sometimes offer lower cost sharing than PPO's because of their ability to control costs more. HMO's do sometime require referrals.
HMO-POS – HMO – Point Of Service – HMO-POS plans act as an HMO but offer a "Point of Service" benefit which allows you to use out of network providers up to an annual dollar limit set by the plan.
PPO – Preferred Provider Organization. With a PPO you can see any doctor who accepts original Medicare. If they participate with the company you are responsible for in-network cost sharing and if they don't participate you are responsible for an out of network cost sharing which is typically higher, unless it's an emergency. Out of network providers can choose not to take the insurance.
PFFS – Private Fee For Service – You can see any provider who accepts Medicare and is willing to accept the term and conditions of the plan. You pay in network cost sharing when seeing a provider who participates and out of network cost sharing when you see a provider who does not participate. Out of network providers can choose to not accept the plan, except in an emergency, and treat you on a case by case basis and balance bill.
D-SNP – Dual Special Needs Plan – is a type of advantage plan that requires you to be enrolled in Medicare and Medicaid (dual) to be enrolled. Most people that have a D-SNP have very little to no cost sharing for covered services and often offer more rich of benefits than standard advantage plans and more care management. D-SNP's come in the form of HMO and PPO.
C-SNP – Chronic Special Needs Plan – is a type of advantage plan that requires that you have a qualifying chronic medical condition such as Diabetes, COPD, etc. to be enrolled. With a C-SNP you receive a coordinated care plan that is focused on treating your specific condition and keeping you healthy. C-SNP's come in the form of HMO and PPO.
If you'd like to explore your options with Medicare Advantage plans, contact us to learn more.
Step 1

Fill out the form.

Step 2

Review your options with us.

Step 3

Get the coverage you need.
Medicare Advantage Plans Quote Request
"*" indicates required fields